We invite you to fellowship with us.

Victory Faith Temple Church Of God In Christ is located in San Antonio, Texas and (opened) 2012. 

Church Motto: "With God All Things Are Possible"

 3'Cs

Church Growth

Church Ministry

Church Accountability

Our Mission: To teach people to love God, themselves, their neighbor, and equipping saints for the work of the ministry.

Church Staff:

     Elder. Larry Cannon and Elder. Roosevelt Morrow

     Church Secretary—Missionary Della Misher

​Worship Opportunities: Sunday 9:30 Prayer/Sunday School

Morning Worship 11:00 am

Tuesday - 7:30pm Prayer, 8pm Bible Band

Thursday - 7:30 pm Prayer, 8pm YPWW

13777 Judson Road Suite #103

San Antonio, Texas 78233

Pastor - Samuel B. Gibson

 First Lady Evangelist Mary A. Gibson

Pastor Contact: 210-860-3254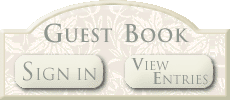 Website designed by G Boatman © 2016

Texas Southwest Ecclesiastical Jurisdiction, Church of God In Christ, Historical City District,

 Superintendent Joseph Johnson, District Missionary Youlander Ford

Victory Faith Temple Church Of God In Christ